EA PC The Sims 4 Bundle Pack 9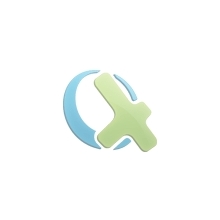 By order | In partner stock: 3 pcs
Delivery in: 0-3 business days
Delivery options
Product code:
5030946122448
Description

The Sims™ 4 Parenthood
Arenda oma Simside vanema oskusi, et nad saaksid oma kid's kasvatamisega edukalt hakkama. Vali ise, millal pead oluliseks karistada ja millal kiita ning õpeta neile väärtusi, mis mõjutavad kogu nende elu. Lisaks lõbusad tegevused kogu perele ning uued sisustuselemendid.

The Sims™ 4 Vintage Glamour Stuff
Tutvustage oma tegelastele elu glamuursemat poolt ning looge neile täiesti uus elegantne välimus, kasutades selleks Vintage stiilis riideid, aksessuaare ja meiki. Kaunistage interjööri kõrgkvaliteetse sisustusega ning palgake ülemteener, kes täidab kõik teie vajadused.

The Sims™ 4 Bowling Night Stuff
Ehitage bowlingusaal ning laske oma tegelastel lõbutseda. Võistelge sõprade vastu ning arendage oma oskusi, et õppida uusi viskeid. Kohandage bowlingusaal sellega sobiva sisustusega ning looge oma Simsile uus välimus.
No compatible items with EA PC The Sims 4 Bundle Pack 9