HP Startup BladeSysem c3000 + Insight Control Environment + Operating System Service Installation and Startup for BladeSystem c-Class Infrastructure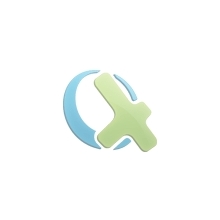 Tellimisel toode | Partneri laoseis: 100+ tk
Tarneaeg: 3-14 tööpäeva
Vaata tarneviise
NB! Kirjelduses võib esineda ebatäpsusi või olla muus keeles. Palume võtta ühendust, kui soovite saada täiendavat lisainfot selle toote kohta eesti keeles.
Kirjeldus

HP Startup BladeSysem c3000 + Insight Control Environment + Operating System Service, Installation and Startup for BladeSystem c-Class Infrastructure

Overview

This easy-to-buy, easy-to-use HP Care Pack service helps ensure that your new HP hardware is installed smoothly, efficiently, and with minimal disruption of your IT and business operations.

Features

• Cost-effective specialised support.
Ei ole täiendavaid tooteid HP Startup BladeSysem c3000 + Insight Control Environment + Operating System Service Installation and Startup for BladeSystem c-Class Infrastructure